Tuesday, April 11, 2006
Princess Procrastination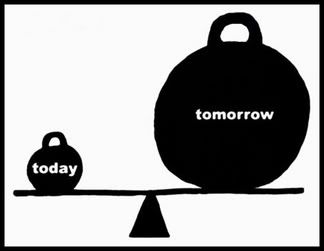 In November of 2004 my driver's license expired. I realized it several months later when the girl at the supermarket filled me in on this little tid-bit of info as she verified the info on my check. I thought back on it, and remembered getting the notice in the mail. The notice that would have allowed me to walk in, pay the $10.00, take an updated photo, and get my new license. Pretty easy stuff.
But noooooo, I don't like to do things the easy way. I thought about renewing it early 2005, and then again during the Summer of 2004. Having to board an airplane makes you think about such things. Obviously, the supposed "stringent" procedures for getting on a plane aren't really that stringent. I went to six different airports, and my license was checked in two different locations at each of those airports, and not one person mentioned my expired license.
Two days before I left for Vegas (a couple of weeks ago), I decided that I should be safe, and renew my license. I walk up to the desk, and am told that I have to take the written, driving and eye exams in order to renew my license. This is because my license expired over a year ago. I'm all ready to partake in all of this ceremony, but am quickly informed by the DMV clerk that my name and social security number don't match. What the fuck?
(In 2001 I changed my name on my licesne to my married name. I did it without showing a marriage license, without showing an ID of any kind. I made this change on September 6, 2001. They weren't too worried about the threat of terrorism on 9/6. )
I needed to produce two of the following: a social security card with my married name (don't have it), a copy of my marriage license (don't have it), probation card from my parole officer (not a criminal), Medicaid Insurance Card, Welfare ID Card (not even sure what this is), Green Card (I was born in the USA), WIC ID card (nope, can't say that I've got that one)...I was up shit's creek. I decided it was time for drastic measures. I told the guy that I was a jouranlist leaving on an important assignment the following day, and that I was prepared to write a story about my ordeal at his window of the DMV office. A story deetailing how if I were a criminal, on welfare or an alien I could get a new license. A story detailing how a law abiding, working, US born citizen could not get a new license. He asked who I wrote for. (Double shit!) I explained that I freelanced for several national publications. (Where the hell did I pull that one from?) It didn't help, and so I lauched into my George Bush is the cause of all this ridiculousness speech. It got the guy to pull a few strings, but not enough to get the driver's license. He told me to come back with a copy of my marriage license.
I left, went to City Hall, got a copy of my marriage license, and the next day went back to DMV, and was told that I had to have an actual Social Security card with my married name on it. I wouldn't have time. I decided to shoot for the ID card. Finally, I have a legitimate, current ID, but it's not a driver's license.
Now I have to go stand in line at the Social Security Administration. I can't think of anything worse. I'll do it. Not today. Not tomorrow. But one day soon. Or, maybe not.
dena at 9:04 PM
13 Comments