Thursday, April 13, 2006
Chocolate bunnies, jelly beans and peeps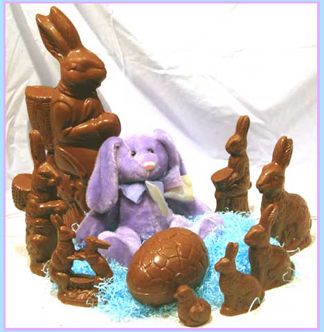 I was baptized in the Greek Orthodox Church. My family celebrates Easter on a different day than most of America. Generally, it's a couple of weeks later.
Each year I return to work on the Monday after Easter, and people will always how my Easter was. I always answer something to the effect of "the real Easter isn't for another couple of weeks."
I try to explain that it has something to do with the Gregorian and Julian calendars, different methods of reckoning time, phases of the moon, and this information is usually more than most people care or want to understand.
I figure it's about time to come clean with the real reason for the differing date. It's so we can get our Easter supplies after the rush. While the rest of you are paying retail for your Easter supplies, we're grabbing all the 75% clearance items off the Target aisles the day after Easter. And laughing our asses off on the way to the bank!
dena at 10:50 AM
11 Comments