Tuesday, March 07, 2006
Clowning around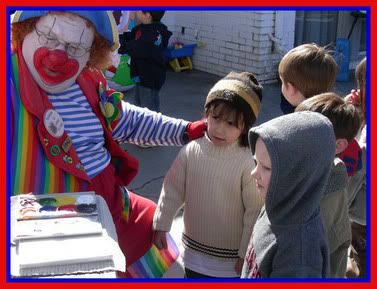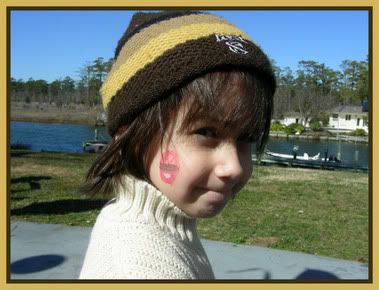 I've never been a fan of clowns. I rarely find their antics amusing, and I've always wondered what would drive an adult to choose clowning as a profession. In fact, they sort of creep me out.
I have always found it difficult to keep my likes and dislikes private. I don't hesistate to try and persuade friends and family members to come to my side. That being said, it's been difficult for me to keep my distaste for clowns away from Ethan. I knew that the day would come when Adam would want to take Ethan to a circus, or that he would be invited to a party and a clown would show up. Knowing this, I zipped it. That's a hard one for me, but I did it.
On Saturday we attended such a party, and I was so happy that Ethan was excited about the clown. More than excited. He was first in line to get his face painted, while many of the other kids stood back and just watched. I had accomplished what I had set out to do, and that was to make sure that Ethan enjoyed something that could be fun, even if I saw it differently. And to be a really good sport, I even got my face painted.
dena at 8:07 PM
13 Comments