Wednesday, February 15, 2006
Dance Day Jitters ? ? ?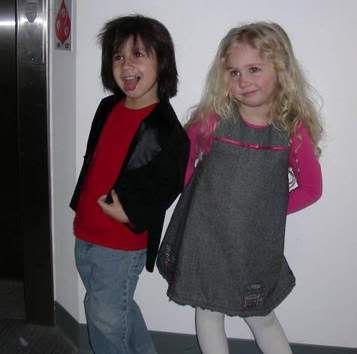 Ethan and Kaiden (
Misty's daughter
)celebrated Valentine's Day with a Valentine Dance at school yesterday. Sucky parents that we are, neither
Misty
or I could leave work at 9:45 a.m to make it to the 10:00 a.m. dance. Luckily, I was able to get a few pictures before the big dance. Do these two look even remotely nervous over their first school dance?
dena at 8:22 AM
9 Comments