Wednesday, December 28, 2005
One from Christmas Eve
I hosted a little Christmas Eve thing for my big kids and some of their friends this year. I always do Christmas Eve munchies, and hope that people stop by to say hi.
Stephen was "the hit" of Christmas Eve this year. At least for Ethan and Kaiden. The three of them were adorable together.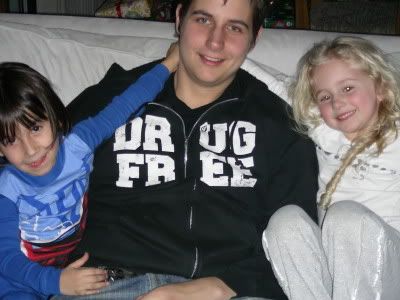 The other big hit of Christmas Eve was our "Elf Dropping" tradition. I'll have to share a little more on that later.
dena at 9:17 AM
8 Comments