Friday, December 16, 2005
Mistletoe Hunting - Virginia Beach Style
It wasn't too hard for me to find mistletoe this year, and not only was it easy to spot, but easy to get to as well.
I spotted it in our office yard as I was driving to lunch the other day.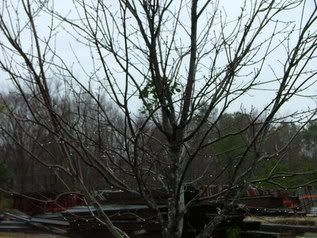 I found three trees, all small, and all with a pretty good bunch of mistletoe.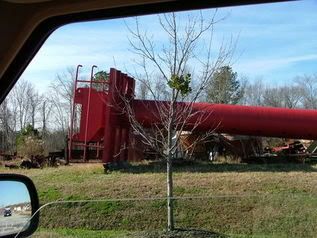 I enlisted the aid of a co-worker, and in just a few short minutes we both had a nice bunch to take home.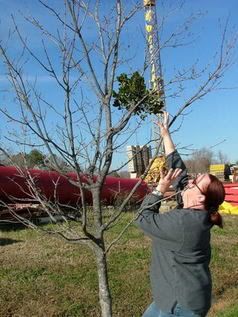 dena at 9:15 PM
10 Comments