Friday, December 09, 2005
Friday's Feast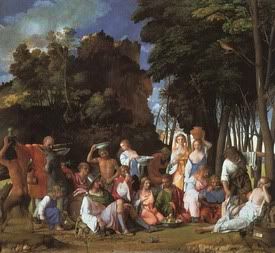 Get the meme here:
Friday's Feast
Appetizer
Name something you'll miss about 2005.
I'll miss having a three year old. Ethan turned four in July.
Salad
What is one thought that went through your mind today?
What can I do to cheer up a friend that needs some big time cheering?
Soup
On a scale of 1-10 with 10 being highest, how compassionate would you say you are?
9.5. I'm pretty darned compassionate. I don't want to come off as an over-compassionate push-over, and so I'm taking off .5 for good measure.
Main Course
If you could invent something, what would it be?
Green vehicles at an affordable price
Dessert
Do you prefer salty snacks or sweet treats?
I really like the combo effect. Pretzels dipped in chocolate, ice cream with salty nuts, popcorn and M&M mixture
dena at 2:37 PM
10 Comments