Sunday, November 06, 2005
Unintentional Observations and accidental thoughts
I drive a 1998 Cheep Cherokee. Red, with the classic square body style. I love it. When its little insides wear out I plan to replace them, rather than the Jeep. I am not a bells and whistles person. I would reguest crank windows if the auto inudstry had the common sense to realize that some of us actually don't care about computer everything in our cars. On Saturdays and Sundays, when I am in no hurry, I like ot drive casually. I like to roll (alright, push a button) the windows down, and play music that I love, drink my coffee and enjoy my ride. That makes me happy.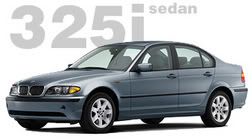 I hate people who ride my ass, particularly when I'm in the SLOW lane and am driving the speed limit. I am not in a hurry, and guess what? That 2005 325i BMW that you're driving does not impress me. Nor does your BMW ball cap, or your moronic personalized license plate that states, BCH BMW. No shit bitch! You're driving a BMW, and you live in Virginia Beach. How long did it take you to come up with that bit of genius? Now, if you had had the common sense to pass me? Which by the way, was a very available option. And if you had even an ounce of commone sense, then I may have let your stupidity slide out of my thoughts, rather than be the focus of my rambling rant. I am not bashing BMW drivers, because I'd drive a vintage 1970s 2002 in a heartbeat. And had you been driving some vintage BMW, then of course you would have known how to drive, and watching you drive would have been a joy. Of course you probably would have been a man, and a Democrat, and wearing a worn t-shirt and faded jeans. You would not have been some stupid bitch who thought she was impressing the world.
And yes, I can make generalizations. This is my blog.
dena at 7:47 AM
14 Comments