Thursday, November 17, 2005
Thursday Thirteen
1. I bought my first Christmas present today. I am supremely proud of myself. I am a huge last minute shopper, and the fact that I did this in advance is an enormous organizational step for me.
2. I had a turkey, cheddar, cranberry on oatmeal wheat marble bread for lunch today. I got it from the Barnes and Noble café, and it was good. In fact, it was beyond the normal realm of good.
3. I am bed shopping for Ethan. It's a huge decision. I want to get him this really cool loft set-up. I know he'd love it. Shit, I'd love it.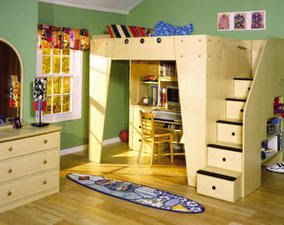 4. I planted some pansies this week. I still need to plant more. I've decided to go with the white with purple face, and purple with dark purple face. The pansies make me very happy. I don't mean a little happy either. Pansies make me hypo-manic.
5. My daughter is turning into me. I'm not sure if this is a good thing, or a bad thing. When she tells me about a fabulously asshole thing she does to someone at work, I don't know whether I'm supposed to applaud her for her creativity or scold her for being a total bitch.
6. I love my new underwear, especially the tangerine pair.
7.
Nadine
is having a candle show at her house this weekend. Hopefully this means I'll have even more Christmas presents knocked off my list.
8. I'm making this recipe for Thanksgiving, and I'm going to double the recipe.
Cranberry Chutney
3 cups raw, unpeeled chopped apples
2 cups raw cranberries
3/4 cups sugar
topping:
1 stick butter softened
1 cup oatmeal
1/3 cup flour
1/2 cup brown sugar
Mix apples, cranberries, and sugar. Put in casserole dish. Mix topping and spread it over top. Bake at one hour at 350 degrees.
9. I bought myself two new pairs of pants yesterday, and two new v-neck tees. I love them.
10. I want to beat the ass of the manager of the Lynnhaven Mall Old Navy. I want to beat the fuck out of his sashaying ass.
11. I'm seriously considering taking a couple of hits of Vicodin at work tomorrow.
12. I watch The OC. Yes, I admitted it.
13. This is my first attempt at the Thursday Thirteen. I first saw it at
MommaK's
.
dena at 2:46 PM
16 Comments