Wednesday, November 09, 2005
Take your time...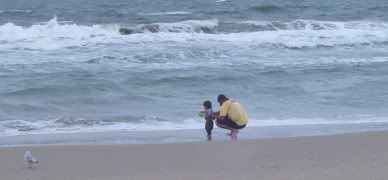 Yesterday was my birthday. I am getting old(er) rather quickly. Many of my fellow 40-somethings tend to dread each birthday. I, on the other hand, welcome each year with relish, with excitement, with pure joy. I am alive. I have made it another year. Yes, it is cliché. I can do that. I've earned the right.
I don't normally think about the cancer I beat less than two years ago. I forget about it. It is behind me, but it is a reason to be thankful for life. This year, as I face the possibility again, I do so with positive thoughts, a strong will and mostly laughter.
Life is too short to fear the unknown. Life is far too brief to worry about the "what ifs." Life if filled with too many surprises. To celebrate my birthday, I would like for each person who reads this to list one of life's small surprises that graced their day today. Take the time to notice the little things, and share them with your friends.
dena at 9:24 AM
19 Comments