Sunday, November 20, 2005
So it's Sunday...where's the whipped cream?
This weekend went too fast. I don't feel like I did everything I wanted and needed to do. But I feel good about the things I did do, and even better about the things I accomplished. There just wasn't any shining moment.
I should have bought myself the new Patricia Cornwell book this weekend. If I had, you wouldn't be reading this right now. Or maybe you would have because I would have stayed up all night reading it.
I hate when you lose the top to a perfectly good Sharpie.
I found this site interesting, at the very least:
Holy Crap !
I hate that I'm experiencing a numb neck. It's weird.
I like when people send me songs via e-mail.
I love when Ethan comes up to me, hugs me and says "I love you Mommy."
I really love that he still calls me Mommy.
Stephen is coming home for Thanksgiving. He is coming on Tuesday night. We're excited. We don't see him enough.
I need to order an ice cream cake from Cold Stone for Thanksgiving.
I'm blog listing because I don't have the energy to think in paragraph format.
I saw this stupid R Kelly thing on VH-1 today. I'm still shaking my head.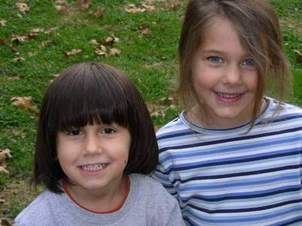 Ethan is little, and his friend from next door is TALL. They are only two months apart. I hope they move before she gives him a short man complex.
Adam wants me to hurry and make our reservations for Vegas. I'm excited.
Someone tailgated me on the way home tonight. I wanted to kick their ass. I took deep breaths instead.
Barbara Walters is doing her 10 most interesting people of 2005 special on November 29. I wonder who she'll pick. I bet they really won't be that interesting.
Looking at Christmas lights makes me very happy.
I decided to make a Christmas chain for Ethan. Each link will have a different Christmas activity on it. December 1 - 25. Now I just need to think of 25 activities.
dena at 10:05 PM
10 Comments