Tuesday, November 29, 2005
Note to my coworkers - again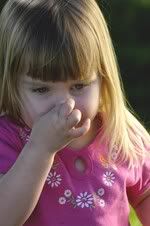 Once again, you losers need to be reminded just how stupid you are. I've said it before, but you've pissed me the fuck off one too many times this week. It's only Tuesday people! And so, as a remdiner:
Do not come in my office, and stare at me when you know damn well I'm on a personal phone call.
Do not take my pens! MY pens! I bought them. I have them in MY pen holder (which I also purchased with MY money) because I like to use MY own things.
Do not take my photo paper. While it's not technically MY paper, it is expensive and I use it for a real purpose, like printing out pictures of my kids.
Do not stop by and chat with me if:
you smell
your hair is dirty
you're wearing the same thing you wore yesterday and the day before
you have sucky posture and you allow your stomach muscles to relax
Do not ask me where "such and such" is. They may sit in the office next to me, but I don't ask them where they are going when/if I see them walk past my office.
Turn off the speaker phone. Pick your fucking phone up. You are not that fucking important, and I don't want to hear every single one of your conversations.
dena at 10:59 AM
17 Comments