Saturday, November 19, 2005
Friday's Feast (aka Saturday's Supper)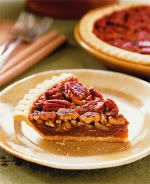 This list of questions is from Friday's Feast, a great little site with an every Friday set of questions?
Check it out
.
Appetizer
When do you feel impatient?
In bumper to bumper traffic, especially when the reason for the traffic is due to road construction that has been going on for WAY, WAY too long. London Bridge Road, which is my work route, is the one that makes me the most impatientie. (oooh, I like that new word)
Salad
How many times in your life have you had a broken heart?
Only once. At the time, I thought I would die. Now I realize that it was the best learning experience of my life. I should have done a little better with the revenge. I did OK, but knowing what I know now...it would have been brutal.
Soup
Name a book you would like to see made into a movie.
Angry Housewives Eating Bon-bons by Lorna Landvik - total chic flic with all the necessary elements.
Main Course
If you could thank one teacher for what they taught you, who would it be and what would you thank them for?
My fifth grade teacher, Mrs. Westphal. She was very ahead of her time with her teaching methods. She did all the cool stuf back in the early 70s, and the other teachers were still doing the same old/same old routine. She taught me that I could be creative in all subjects, and school didn't have to be boring. Sad thing is, I never had another teacher like her.
Dessert
What is your favorite kind of pie?
Pecan pie. Warm with a scoop of really good vanilla ice cream
dena at 9:44 AM
8 Comments