Tuesday, November 01, 2005
Can I just...
...scream for a few minutes???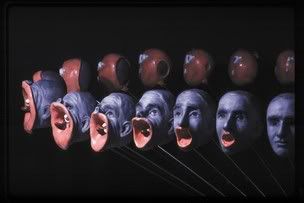 And, I'm done. I feel much better after that little emotional outburst. I'm sure my husband feels rather shitty after I yelled at him to "NEVER TELL ME TO CALM DOWN. YOU HAVE NO FUCKING RIGHT IN THIS WORLD TO TELL ME TO CALM DOWN. FUCK OFF!" Certainly not one of my better wife moments.
And now will someone explain to me why I get dealt such shitty health cards? No colds, no fevers, no stomach aches. Only the big shit. Only the shit that fucks with your sense of immortality. I really want to fire the dealer right now. Who's running this damn casino anyway?
dena at 6:37 PM
7 Comments