Wednesday, November 30, 2005
Botany 101
In our house, we grow trees. Adam has always watered the indoor stuff, and I handle the outdoor gardening. Some of the trees he has been caring for are between 5 and 7 years old. They were in 4" pots when we purchased them. Small little houseplants in tiny little pots. Adam fertilized them, transplanted them into larger pots as they grew, and watered them once a week during the summer months and twice a week during the winter months. He does a great job. Our plants flourish. I am very thankful that he handles this household task in its entirety. I don't normally pay much attention to how much he waters them, and that's mainly because they look great. They are big, they are lush.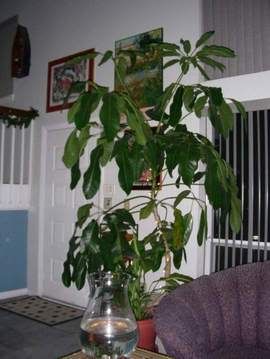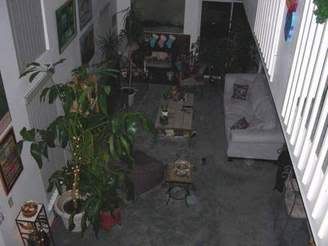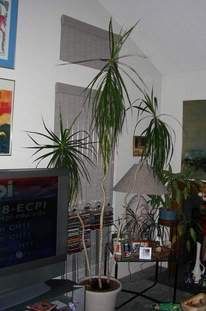 Today I did pay attention. Adam walked around the house with his watering can, stopping at each plant and quenching their thirst.
And then I burst into laughter, as he watered this one: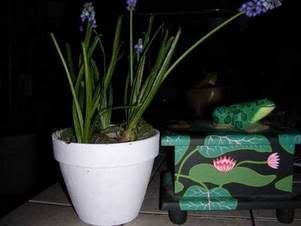 He looked at me. I couldn't control my loud, raucous laughter. And then he asked, "This isn't real, is it? I've been watering every week for two years."
Nope buddy, I found that one at TJ Maxx. At least now, I know he doesn't over water the plants.
dena at 10:28 PM
8 Comments