Sunday, November 13, 2005
Ask away!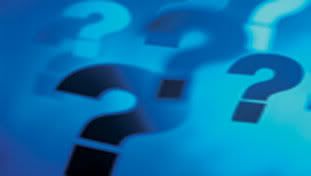 I know you've all been staying awake at night wondering "who is she?", and generally using up all your energy of each and every waking moment trying to figure out who I am, what I am about, and what drives me. In an effort to put all those thoughts to rest, and allow you to resume your normal lives, I thought it best that I finally give in, and allow you to ask me "The Requisite Two Questions", and to finally learn all you might ever care to discover about my inner self.
OK, OK... Allow me to fantasize for just a moment. Allow me to believe that I really do matter that much.
In reality, what has truly led up to this opening of my soul, is the fact that I have seen the "ask me a question about me" on blogs from every corner of the earth, in a variety of formats, and most recently at
Keb's site
, and I thought, why the hell not allow you to ask me a bunch of questions that could possibly make me eerily uncomfortable?
Here are the rules. Leave a couple of questions in the comments, and I will answer them as honestly and as entertaining as possible, in another post later this week. Ask away, ask away!
dena at 2:45 PM
9 Comments