Tuesday, November 22, 2005
All Aboard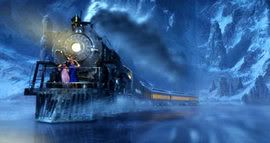 Last Christmas Ethan was a little young for the theater, and I had also heard that Polar Express might be too frightening for a small child, and so we opted out of seeing the film. The movie was released on DVD today, and in typical "time to spoil the kids again" fashion,
Misty
and I met at Chick-fil-A for dinner, and then headed to Target to purchase our copies of The Polar Express. I was also talked into getting Charlie Brown's Christmas CD, which filled our ears with the sounds of the season.
I wasn't sure Ethan would sit and watch the entire movie the first time around. In fact, I pretty much expected him to watch about 10 mintues max. Suprise, suprise! He loved it! Not a peep was heard from the child with the mouth that never stops. With eyes open wide, and his little mouth dropped open just a tad, he never moved from his seat.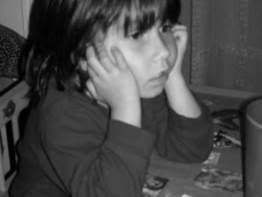 Tomorrow we're going to buy the book, since we haven't read it yet, and because part of my Christmas chain project involves reading a different holiday book at bedtime each night.
If you feel the need for a little Christmas spirit, and you haven't yet seen the movie, Ethan and I highly recommend this one. I am so excited that the season is actually upon us. This year more than ever.
dena at 9:30 PM
7 Comments