Saturday, September 03, 2005
The Wait
Since 7:30 this morning...well, actually the wait started yesterday at around 10:00. That's about the time these two beauties were discovered by E and Adam at the local Target.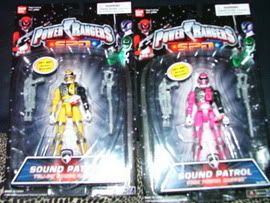 When they discovered that they had both the Pink and Yellow GIRL (yes, the girls), SPD Power Rangers, the both of them immediately called me to tell me they were buying them for
Kaiden
,
Soapbox's
daughter. Seriously, it's not often that you can even find one of the girls, much less to luck out and find them both at the same time.
And so, since these two lovelies have been purchase, it's all I've freakin' heard...when are we going, are we going yet, hurry up & let's go, blah, blah, freakin' blah.
Misty
....go pick up your kids so that E & I can come over and I can end this madness, and stop looking at this pitiful face.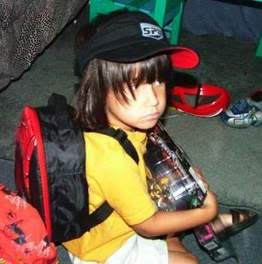 dena at 8:06 AM
7 Comments