Friday, September 02, 2005
Today's Nerve Pluckings and Nerve Soothers
The pluckers:
The lady who told me that raping and looting wouldn't happen in a wealthy neighborhood. I'm sure she meant wealthy, white neighborhood.
The neighbor's sometime boyfriend who came over, dropped off a bag of laundry and then left to wash his car.
The guy at work that never carries his weight, and does a lot of walking around, trying to look busy.
The fact that today is September 2....already???
The girl at work who plays dumb so she doesn't have to do certain tasks.
The people at work that allow her to do so.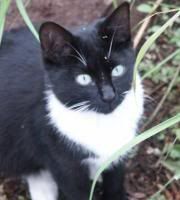 The Soothers:
The delcious frozen adult beverage I am sipping on.
The fact that today is September 2...and I have the next three days off.
The wonderful show of support by the people in our country.
My neighbor's cute new kitten.
dena at 6:03 PM
16 Comments