Sunday, September 11, 2005
September Sunday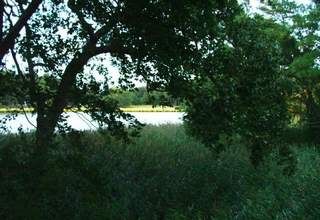 September is clearly the most beautiful month of the year. The time has come when we start to bid a farewell to Summer, and overnight the air turns a bit more crisp, the blue of the sky a bit more vivid, and the clouds seem to take on a little more fluff.
There is nothing better than driving along Shore Drive, the road that runs parallel to the Chesapeake Bay, with your windows down. You smell the salt, you feel the breeze off the water, and if you're lucky you catch the setting sun.
A September Sunday beats it all. Football is on the television, and even if you aren't a sports fan, you still feel compelled to root for someone. An afternoon spent on the deck watching your little one paint a blue and green painting, while the osprey dive into the Lynnhaven River searching for a late dinner. The windows are open and the house is the recipient of the most beautiful cross breeze imaginable. A pot of spaghetti sauce simmers all day on the stove, and teases your senses with the distinct fragrance of garlic and italian sausage.
Wouldn't it be nice to have a Summer full of September Sundays?
dena at 6:09 PM
12 Comments