Monday, September 19, 2005
a presentation of expression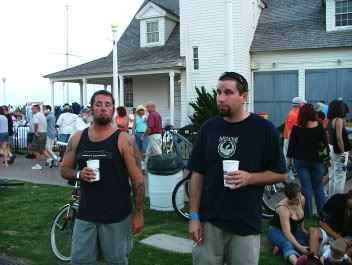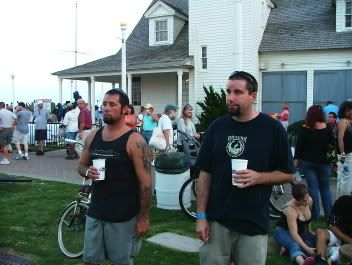 Two guys, two pictures...now look closely. In each picture they both have the same expression, the same demeanor, if you will. Not sure why I find this so amusing.
My husband is on the right, and
Soapbox's
is the other guy. Does it look like we drug them to this event? Or does it look like we drugged them at this event?
dena at 7:30 PM
9 Comments