Friday, August 26, 2005
Wedding Cakes, Surf Championships and a Missed Baby
I have a busy weekend: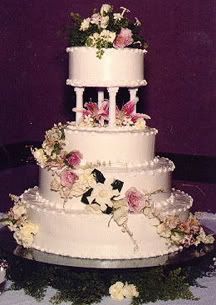 Friday - Wedding Rehearsal - 5:00
Friday - Wedding Rehearsal Dinner - immediately following rehearsal and probably a drunk fest
Saturday - Wedding - 1:00 - I'm the videographer and
Misty
is the photographer - This one is a definite drunk fest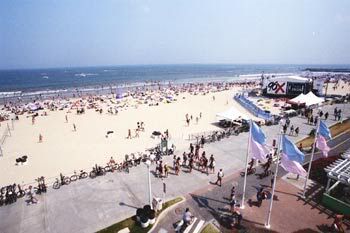 Saturday - VIP Tickets to the Hospitality Tent at ESCS - East Coast Surfing Championships - 5:00 to 10:00 - I'll probably give the tickets to Cristin since her friend Heidi is in first right now. They can drink for free in the tent, and meet cute surfer boys. Gosh, to be 21 again!
Sunday - See the baby boy, who I'm missing already. He's staying with the Grandparents.
This is a girls' weekend basically.
Misty
and I are leaving the husbands to fend for themselves. Holla!
dena at 10:32 AM
14 Comments