Sunday, August 28, 2005
MTV wins again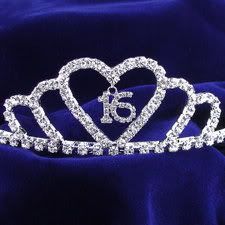 My
Super Sweet 16
has one again demonstrated to today's youth that your parents can be manipulated, tricked, coerced, threatened, humiliated, trained....directly in front of half the nation.
People talk about the spoiled brat kids on the show, but really, what 16 year old wouldn't accept a brand new luxury car of their choice, along with a party in the six figure range. C'mon, it's not the kids that we should question here, it's the foolish parents.
Hats off to MTV for creating a show that did exactly what it intended --- made fools of the adults! Applause, applause.
dena at 6:08 PM
9 Comments