Wednesday, August 17, 2005
the four year appointment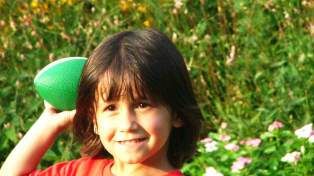 Ethan had his 4 year check-up today. He did really great. We saw a new ped in the practice, and she was great, as was the nurse.
The nurse spent about 15 minutes with him, asked him several questions and then weighed and measured him. He's just about 31 pounds, and is 38 inches tall - that's tenth percentile in both weight & height.
While we waited for the doctor to come into the examining room, Ethan decided to look down my top. I asked him to stop, and he told me, "I really like your boobies, and I want you to take your shirt off so I can look at them. I really like looking at them."
We then sat with the dr. and she spent another 15 minutes talking to him. She asked him what he ate for breakfast, lunch, dinner and snacks. She asked him about school and his friends, and what types of things he likes to do. She then had him do a bunch of physical tests - hopping on one foot, jumping on both, and then he told her he could stand on his head & he showed her. He also showed her how he could jump off the examining table!
He got three shots,two in one leg & one in the other, and told the nurse that the next time he comes back they "do not need to give me anymore shots because they hurt and are not fun for me", and then he got his lollipop.
Overall eval - He's a peanut, but he's ahead of the game in social/conversational/physical skills. Of course, my Mom is freaking over his size, but the dr. said he is growing at a good steady rate, and that's all that matters. That and she also mentioned that he's healthier than most kids because he's only had two sick child appointments in his life.
dena at 8:07 PM
6 Comments